Who's
Hungry?
Whether you're staying with us or just visiting for the day, don't miss the chance to sample fresh Cape Cod fare at the Whaler Lounge and Restaurant or kick back at the Canaba Bar for a cold one.
Cape Cod's
Crave-Worthiest Cuisine
Taking Provincetown dining to the next level, the Whaler Lounge & Restaurant has you covered for breakfast and dinner every day, plus the best mimosas and Bloody Marys in town. Ask anyone!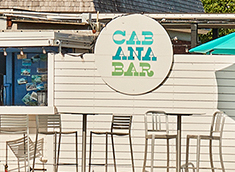 Cocktailing At
The Cabana Bar
All made to order, our menu favorites include the Lobster Roll (naturally), the half-pound Whaler Burger and the Linguica Roll, a delish Portuguese sausage tucked in a savory roll. Wash it all down with a Planters Punch, frozen Pina Colada or Cape Cod IPA or Summer Ale on draft.